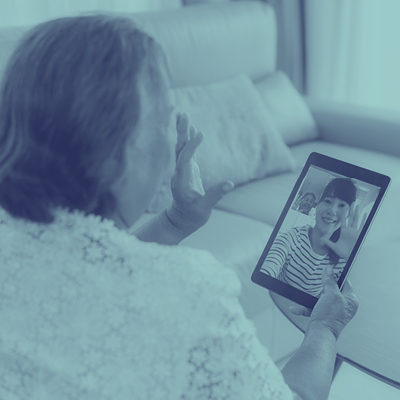 Friendly Visitor Program
Friendly Visitors are compassionate individuals and groups who engage in fun and meaningful activities with residents living in long-term care facilities to build social connections and to enrich their lives. Our mission is to help combat the isolation and loneliness that is so prevalent in nursing homes and assisted living facilities in our Dallas County (Texas) service area.
We've shifted gears and have gone virtual!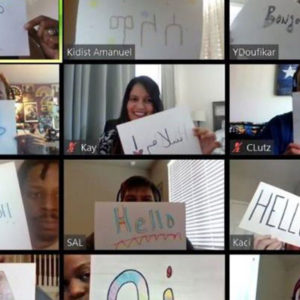 We know from experience that many residents seldom, if ever, have regular visitors. This concern is further impacted by the global Coronavirus (COVID-19) pandemic, which adversely affects long-term care residents and therefore restricts in-person visitation from community volunteers.
Serving virtually provides safe social distancing opportunities for you, your family, church, corporation, small business, school, college, non-profit, social or civic group while still making a big difference and a positive impact in the resident's quality of life.
NOTE: We DO NOT participate in court-appointed community service.
How You Can Help
Click here for the Friendly Visitor Volunteer Application
Collect and donate NEW pre-approved essential care items (toiletries, clothing, etc.)
Create and send greeting cards & notes of encouragement (HIPAA guidelines apply)
Create arts & crafts to decorate resident rooms or surroundings
Donate pre-approved snacks (No homemade food) – (ship via online vendors is encouraged)
Donate NEW pre-approved recreational supplies (ship via online vendors is encouraged)
Create short senior-friendly videos (educational, entertainment, family, hobbies, pets)
Coordinate pre-approved vehicle parades (varies per facility)