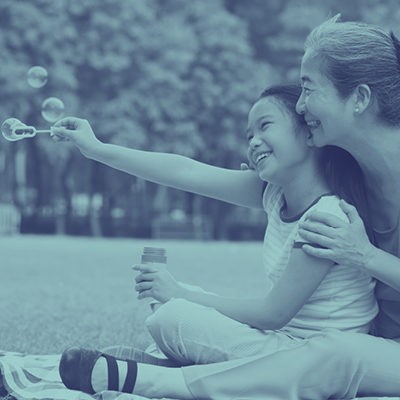 Planned Giving
Your planned gift ensures The Senior Source will have the financial resources to continue improving the lives of older adults in our community.
These gifts are typically made from assets in your estate, rather than current income, and come to realization in the future. When combining your charitable contributions with tax and other financial strategies, you play a crucial role in sustaining the services and programs provided to older adults today, and in the future.
By the year 2030, one in every five Dallasites will be 65 or older. Baby boomers will be 84, an age with a myriad of health and human service needs.
Life's journey allows many of us to discover the joys of growing older. For others, the journey takes unexpected turns, presenting new challenges with each mile. Your gift to The Senior Source will allow you to share part of your journey to help others left behind.
If you are 70 1/2 years of age or older, you can take advantage of a simple way to benefit The Senior Source. Commonly referred to as "Charitable IRA Rollover," your gift of up to $100,000 can be made from your IRA directly, without having to report as a taxable income.
Real People

Making a Real Difference
Planning for the Future
"My amazing Mother. The main reason I moved in to working in the field of aging was because of my experiences with my Mother. I was an only child and my Mother was an older Mother and a very astute person when it came to finances and health care. Early on she made plans for her cremation policy and signed up for a long-term care insurance. She also did her will in the form of a living trust where the transition of her assets would be smooth and not require probate when she died. I always, as a younger person, thought she was being morbid, but as I grew older and saw what was happens when people do not make plans I came to greatly appreciate that my Mother faced the fact that we are all going to die and that it was important to plan to make that time of life 'easier' for those left behind. One of my favorite things to do when I was working at The Senior Source was to weave my Mother's story into presentations that I gave in the community about having "the conversation" and end of life planning. And my husband and I both signed up for long term care insurance after seeing how Mother's policy worked to protect her assets and allow her to be in assisted living at no additional cost to her".

-Linda Ross & Floyd Hall
A Legacy of Caring
"My mom, Patsy Dwight, was the primary caregiver for my grandmother, Ruth Braddock, over the last few years. Both have had a profound impact on my life, and both are amazing women. Seeing the time, effort, stress, struggles, and happy times too that go into caring for a parent (or any loved one)has opened my eyes in a personal way to the immense need for the many programs at The Senior Source.  I am supporting these vitally important programs through my life insurance, as part of my estate plan, for this, and future generations".

-Tim
Sharing Our Blessing with Others
"It is indeed a blessing to support the vision of The Senior Source through our estate plan. From the senior programs such as Elder Financial Services, Volunteer opportunities, Senior Companions and so many others, The Senior Source addresses the wide range of needs and issues of seniors in the area. As we considered the impact that our personal values would have as an ongoing legacy, The Senior Source was a perfect fit for us".

– Susan