WHAT IS IT?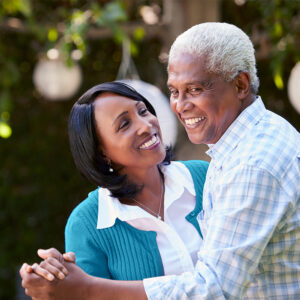 It's The Senior Source's 60th birthday this year! To celebrate this milestone, we are putting on The Diamond Dance-Off – a dance competition that shines the spotlight on older adults in Dallas. It's a way for local residents to connect in a fun and safe virtual competition where participants submit home videos of themselves dancing, and the community votes for their favorite performers.
Here's to uplifting the resilient, valuable and multifaceted seniors in our community! We hope The Diamond Dance-Off inspires unity, respect, joy and smiles. #ShineOn, dancers! We welcome all dancing talent levels.
WHO CAN ENTER?
All ages are welcome to join in the dancing fun, but your video must include at least one older adult (60+) who participates in the dancing in order to be considered eligible for the competition. That older adult must also reside in Dallas or Collin County.
HOW TO ENTER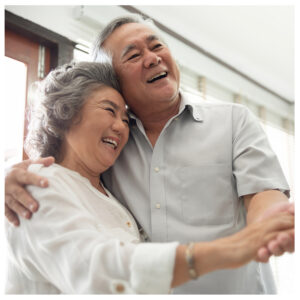 1. Decide if you are dancing solo or with others. Dance on your own, grab a partner, or assemble a team! Recruit your grandchildren, parents, neighbors, siblings, friends, significant other, or whoever. But remember, the video must include an older adult (60+) residing in Dallas or Collin County. There are four main categories you can choose to enter:
Solo dance
Couples or duo dance
Group dance (featuring three or more participants)
Generations dance (featuring two or more participants representing different generations)
2. Make the most important decision – your song choice! The world of song and dance lies at your feet – the only hurdle is choosing. Please make sure your song choice is appropriate for all ears.
3. Pick your stage. This might be your living room, back patio, driveway, or even the nearby golf course. Just make sure you have ample room to boogie!
4. Cue the music and record on your phone or camera! You can ask someone to film you, or you can do it all yourself. Then, play your song and dance away! Make sure your music is loud enough to be heard on the recording.
Required minimum filming length: 30 seconds.
Recommended maximum filming length: 90 seconds.
*Need a tutorial on filming a dance video on your phone? Check out this one.
5. Submit your video! Enter The Diamond Dance-Off via the submit button below! If you experience trouble uploading, email Our Team for help. Email Tech Support for help.
*Need a tutorial on uploading files from your phone to your computer? For Android users, click here. For iPhone users, click here.
The Diamond Dance-Off is about so much more than just dancing ability. It's about showing the value and joy seniors bring to our society. Everyone who enters is helping us show how amazing Dallas' older adults are! Here are the awards up for grabs:
NEED IDEAS?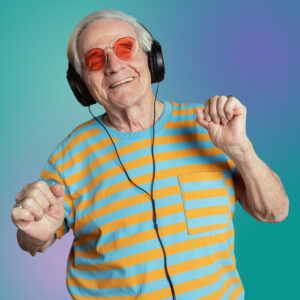 We know choosing from the millions of songs and hundreds of dance styles in the world can be daunting. Let us offer a few ideas to help you narrow down what you'd like to dance to.
For song inspiration, check out The Senior Source Dance Playlist below! We collected these songs from our volunteers, staff, clients and our board.
SPREAD THE WORD
Follow The Senior Source on Facebook, Twitter, Instagram and LinkedIn! And share about this fun competition on your own social media! If you are entering the competition with a video, share that video on your own channels, and be sure to tag @TheSeniorSource and use the hashtags #ShineOn, #DiamondDanceOff and #TheSeniorSourceTurns60. And whatever you do, make sure you VOTE on your favorite videos!
Boogie on over to our submission gallery to see all the videos that have come in so far. We are excited to see older adults strut their stuff and #ShineOn!