Back to Section
Marking a milestone: The Senior Source celebrates 60 years of helping Dallas seniors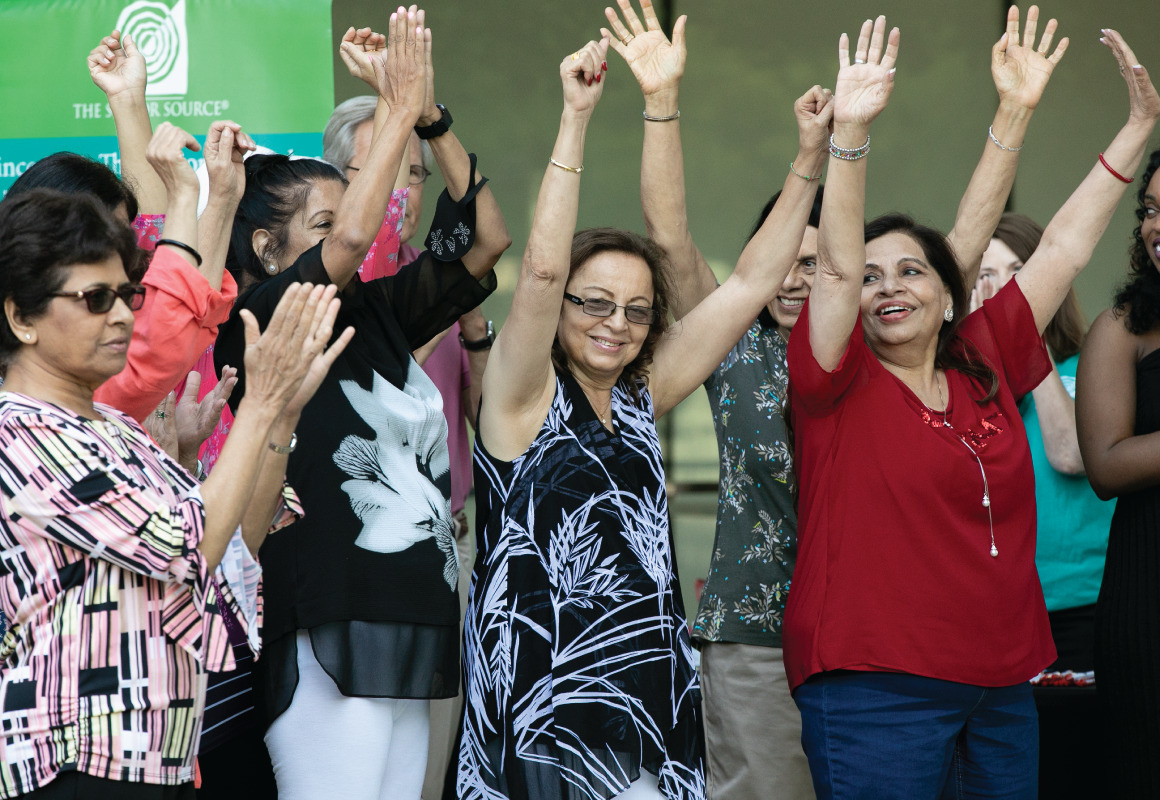 For six decades, The Senior Source has provided those in Dallas who are 60 and older with programs and resources to ensure financial and emotional well-being. This year, the vital nonprofit turns 60 itself — and as most do on birthdays, the organization is reflecting on its six decades of service to the community.
The Senior Source aims to assist Dallas County's growing population of senior citizens. According to the 2010 U.S. Census, it is estimated that the number of people over 65 in Dallas County will double to 470,000 by 2030. That same census also discovered that individuals 85 to 94 years old are the fastest growing group in the country.
However, this generation faces a wide range of challenges, from nursing home quality to scams targeting the elderly. According to United Health Foundation's 2021 America's Health Ranking report, Texas is ranked 48th in the country for nursing home quality. Additionally, older adults lose $3.6 billion annually due to financial exploitation. With so few organizations dedicated to helping the aging populace, The Senior Source takes immense pride in the invaluable work it offers to Dallas seniors.
From the past to the present
In 1961, The Senior Source was originally founded as Senior Citizens Foundation of Dallas. During its first year of operation, the organization served 470 older adults in the community and as time went on, added many programs that contributed to its success. A notable resource includes its unique Elder Financial Safety Center that opened in 2014 and aims to financially empower older adults. By 2020, the number of older adults served had skyrocketed to 18,000 seniors, along with educating 32,000 older adults and their families on topics ranging from resume building to family caregiving.
As the leading resource for all age-related issues in greater Dallas, older adults and their loved ones trust The Senior Source to provide expert assistance and guidance on topics like financial security, nursing homes, employment, volunteering and so much more. Focused on delivering its vision of Making Older Better, the nonprofit strives to help clients improve their financial situations, boost their emotional well-being and give them an increased sense of purpose and connection.
"Through the Caregiver Support Group, I've learned about so many other services that The Senior Source provides," shares Suzette, a client of The Senior Source. "Whether you need a support group or a job or to understand what kind of insurance you need, I call The Senior Source. I tell everyone I meet, everyone needs a Senior Source in their back pocket."
Read the full article below