Back to Section
Dancing Highland Park Sweethearts 'Still Having Fun'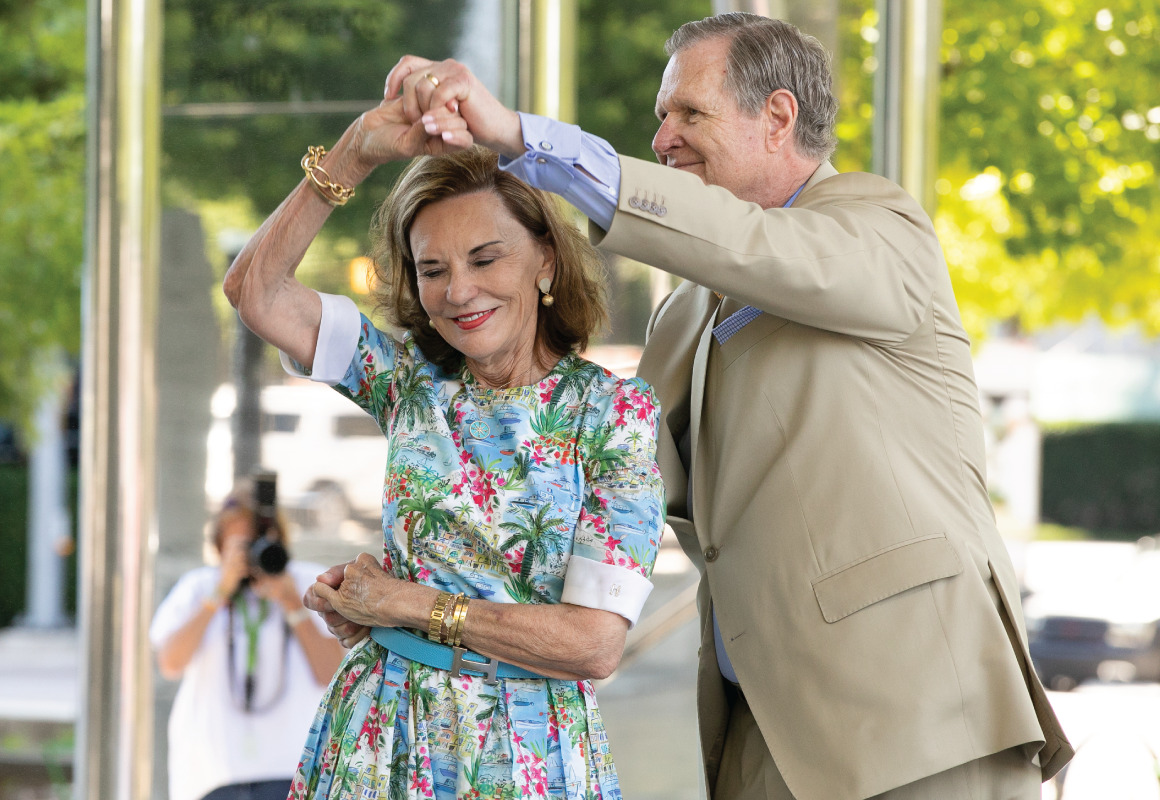 Larry and Kathy Helms have been dancing together for 55 years, and they don't plan on stopping anytime soon.
The Highland Park couple met in high school and have been dance partners ever since.
Kathy was a Baptist when they first met, so it was up to Larry to lure her into dancing shoes and get her boogying.
The lovebirds enjoy the physical and mental benefits of dancing, as well as the romance of it.
The song "Johnny B. Goode" by Chuck Berry never fails to get their feet moving.
"We love to dance," Larry said. "It is so much fun, and we love music. We always dance at parties when there is a band."
In June, the Helms competed in the finale of the Diamond Dance-Off hosted by The Senior Source, which advocates for the DFW senior population.
Read the full article below