Back to Section
George Dunham and his Bird Dogs Aim to Make an Impression at Troy Aikman's Concert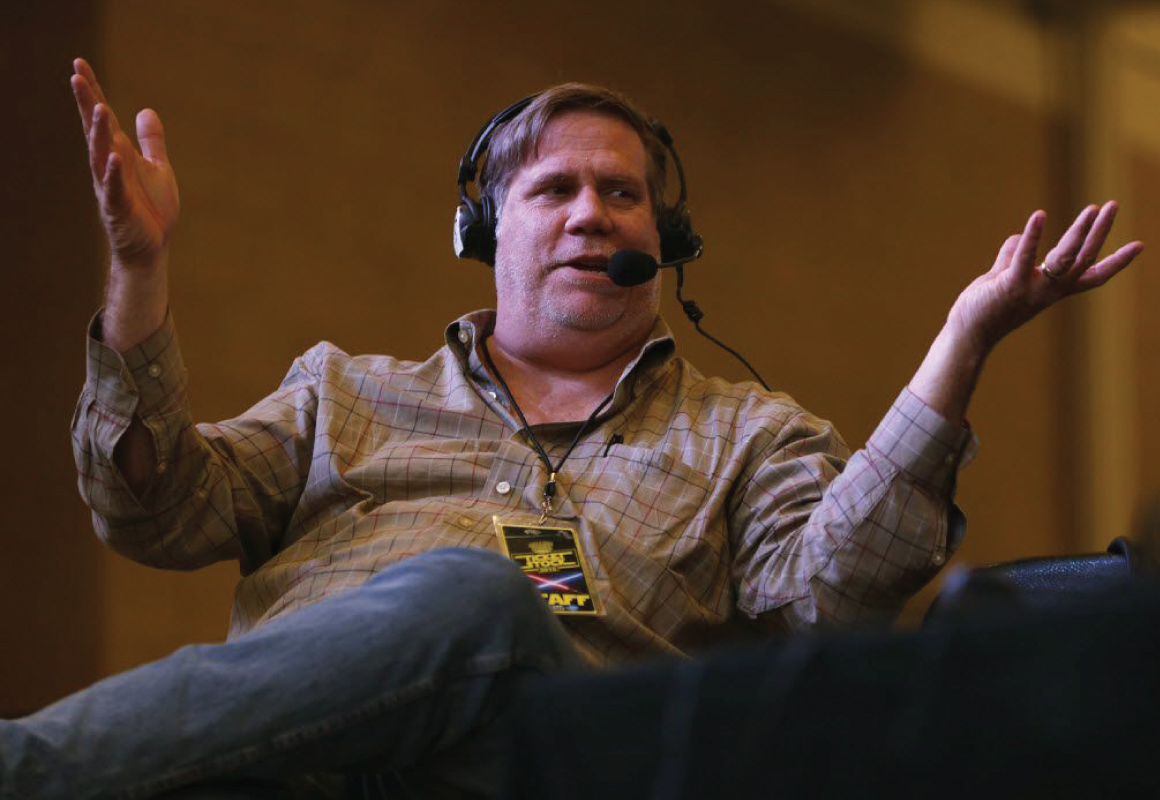 Since 2008, George Dunham and his band, The Bird Dogs, have been on the bill with some big country acts.
But this Saturday, they'll be sharing the stage with several big names — all on the same night — at Troy Aikman's Highway to Henryetta concert in Aikman's hometown of Henryetta, Okla.
Dunham, co-host of the morning show on Sportsradio 96.7 FM/1310 The Ticket (KTCK-AM), and The Bird Dogs will join a lineup that features Blake Shelton, Pat Green, the Josh Abbott Band, Wade Bowen, Stoney LaRue, the Steve Helms Band, Mikayla Lane and Val Mooty.
Dunham's band plays Red Dirt country music, a genre that's closely associated with Green, Bowen and Randy Rogers.
The Bird Dogs have played with Green, Bowen and LaRue in the past, but "not all those guys at the same time, plus Blake Shelton. This is a pretty big stage for us, and that's not lost on me at all," Dunham said.
Aikman's concert, which is presented by AT&T, aims to bring some of the best in country music to Henryetta and raise money for the city of about 5,400 and its school district.
Aikman spent his formative years in Henryetta, which is about a three-hour drive from Dallas. He played high school football and baseball before taking his football talents to the University of Oklahoma and UCLA and being drafted by the Dallas Cowboys.
The Henryetta concert is one of a few on The Bird Dogs' 2022 schedule. They played in Plano and Bartonville and are on course to play Dunham's big benefit concert, Jub Jam.
"I've thought about this more than anything I've ever done, and I just want us to be really good," Dunham said. "I want us to be good for Troy and the cause."
Dunham's Jub Jam benefits Dallas-based The Senior Source, an organization with a cause near to his heart. In caring for his parents years ago, Dunham saw that elderly people sometimes lacked the support systems needed to maintain their quality of life.
Dunham, 56, has worked for The Ticket for 28 years and has a loyal following of listeners (he has over 110,000 Twitter followers). He co-hosts the show with Craig Miller, his long-time friend and college roommate, and Gordon Keith from 5 a.m. to 9 a.m. on weekdays. The show balances sports and entertainment news with a few good-natured shenanigans, like the time Dunham had to get a mohawk haircut after losing a bet.
Aikman, now an ESPN broadcaster for NFL games, is a frequent guest on the Morning Musers and has been to Jub Jam a few times, which led to The Bird Dogs' invite.
"Somehow, over the course of the last 12 years we've been able to fool Troy into thinking that we're a legitimate band," Dunham said, jokingly.
Read the full article below