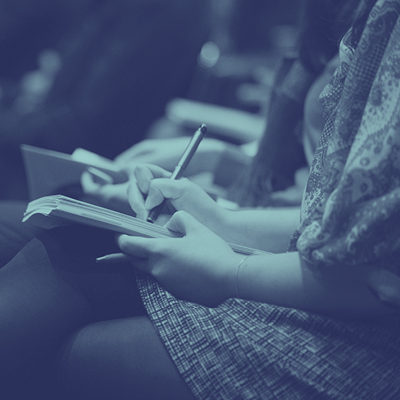 Advocate
Legislation and public policy directly impact the quality of life of older adults. The Senior Source educates public officials and empowers older adults to stay informed and to advocate effectively on issues such as health care, affordable housing, age friendly communities, Social Security, economic security, and transportation.
AGE (Advocacy Group for Elders)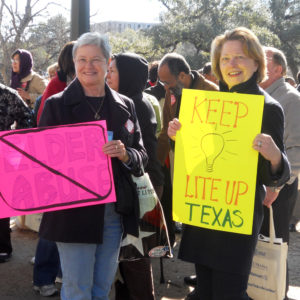 AGE is The Senior Source's public policy program. Staff and volunteers share information about legislation and policies affecting older adults and help ensure that public officials are informed and updated on these issues. They address concerns at the local, state, and national levels, and empower older adults to effectively influence their elected officials.
AGE also has a long history of participating in Senior Day at the Capitol, organized by the Texas Senior Advocacy Coalition.  It's a day that brings more than 4,000 enthusiastic older adults and aging professionals from across the state to the Capitol to highlight advocacy efforts and needs during Texas State Legislative sessions.
2021 Texas State Legislature Advocacy Successes
SB 270
A long-term care facility may file a civil action against a resident's responsible payor for misappropriation of the resident's funds.
9/1/21
SB 721
Expands criminal history check to include previous residence(s) outside the state of Texas.
9/1/21
HB 723
Ensures that the next-of-kin is notified when the cause-of death on a death certificate is amended.
9/1/21
HB 3961
Long-Term Care Ombudsman information is posted on facilities' websites
1/1/22
HB 1156
Defining penalties for elder financial exploitation or abuse
9/1/21
SB 109
Fraudulent securing of document execution without a person's express consent.
9/1/21
SB 1132
Increase enforcement of existing state laws on cash-for gold shops
9/1/21 & 1/1/22
SB 224
Implementing a simplified SNAP application process
9/1/21
Join the Advocacy Group for Elders (AGE) Council
Every day, public officials at the local, state, and national level consider legislation and policy that determine the quality of life of older adults. But not all older adults know how to effectively communicate their needs to decision makers. The Advocacy Group for Elders (AGE) empowers older adults and all concerned citizens to get educated and get involved.