Back to Section
Corner Office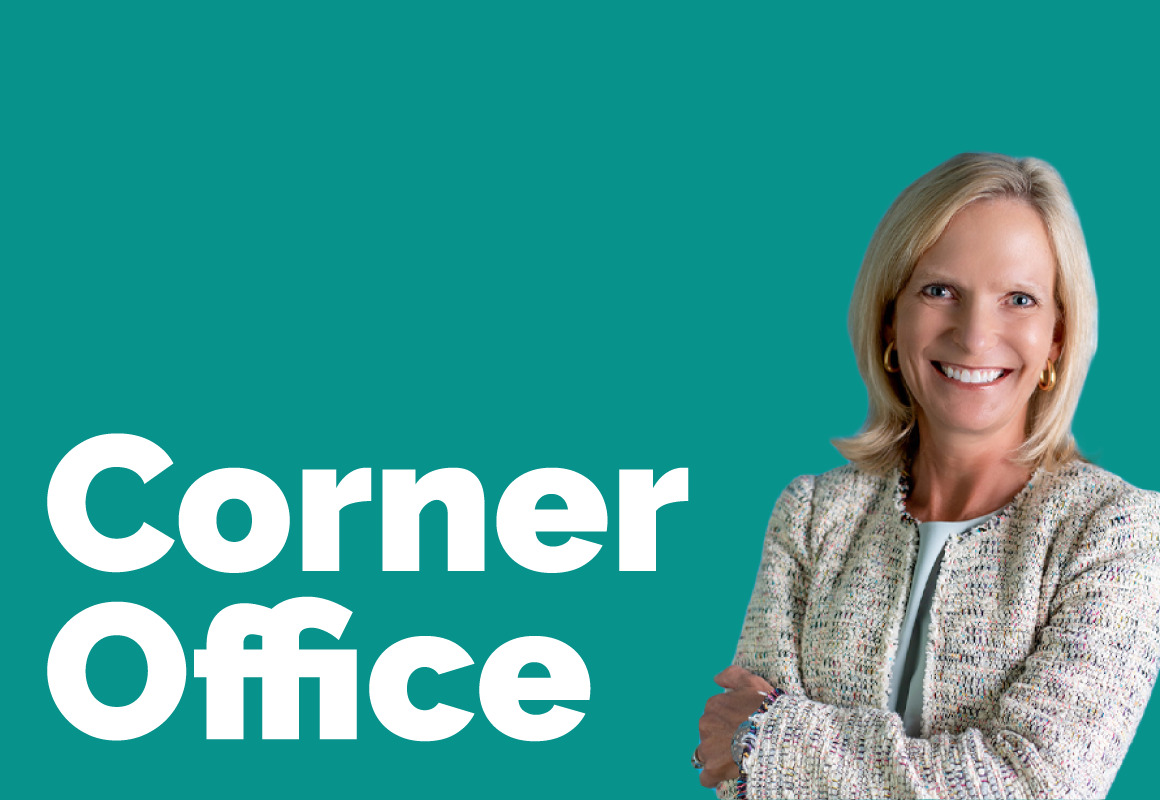 February is the month of love, and I have so much love and gratitude for our staff, board, volunteers and clients!
Our board of directors was gracious enough to spend their Valentine's Day with us for their board meeting. Todd Nordeen, Planning Chair, presented our new 3-year strategic plan. The plan's theme is "The Next Dimension in Aging."
We named it that because our strategic priorities centered around breadth (serve more people), depth (assist them in more ways), height (elevate our awareness) and length (strengthen organizational resiliency). We will share more about the plan details and Big Bets in the months to come. Thank you to the entire planning committee, especially Renae Perry, who was an incredible partner in this year-long journey. Other prominent contributors include Kimberly Knight, Julie Krawczyk, Jamie Bernd and Stephanie Russell.
Our Spirit of Generations Patron Party was a huge success!  We had a crowd of approximately 75 guests at board member Pam Perella's home. Many thanks to Jentry Davis and Stephanie for ensuring everything went off without a hitch!  See the photos below in the supporter spotlight.
At today's staff meeting, we will unveil our new Purpose, Vision and Values to our staff and I can't wait to share it more broadly in our March newsletter. Suffice it to say, I'm really excited about the yearlong effort we spent reconnecting with our mission, each other and our community. I am also proud of the work we all contributed to arrive at this point. I believe that our new values will both resonate and inspire all of us "to serve and uplift seniors because they matter."
I'm also excited to share the new accessibility features on our website. Our website can now automatically translate into eight languages, and we've added accessibility features that make it easier to read. Thank you, Jamie, for making this a reality so quickly!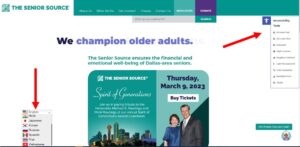 Finally, there is still time to join us in our advocacy efforts as we advocate for state legislation affecting older adults in Texas. You can find a list of our priorities here: https://theseniorsource.org/ways-to-give-to-the-senior-source/advocate/. To join our advocacy email or text effort, click here https://p2a.co/hX20Kla or text SENIORSOURCE to 52886.
inalizing our three-year strategic plan. I'm so grateful for my partner in crime, Renae Perry, with lots of supporting help from Kimberly Knight, Julie Krawczyk, Stephanie Russell, Hassan Tahat, and Jamie Bernd. The planning committee met this month and approved the plan's "big picture." We look forward to sharing it with the board on February 14. Board members, don't despair; this presentation will NOT be your typical strategic plan presentation. Be prepared to be surprised and inspired!
For me, this time of year is also one for reflection. I contemplate how I can improve parts of my life going forward. In our staff meeting last week, I shared this quote from 13th-century poet, Rumi:
There is so much I want to change in the world. To do that, I want to determine what I need to change about myself. I've put three resolutions in the Time Capsule, and I encourage all of you to join me. The deadline is Tuesday, February 1!
Teneal Sims, Julie Krawczyk, Renae Perry, Alex McLemore, Ann Germann, and I have devoted a lot of time to developing our core purpose, vision, and core values. We built on our agency's yearlong culture project and the words that all of you identified. We hope you'll be pleased with what we've designed and look forward to unveiling them at the February staff meeting. Please help me thank these hard-working, thoughtful, and respectful women for dedicating their energy and attention to this project!
The development of our values really does conclude our yearlong reconnection effort! Our incredible Culture Club, Julie Krawczyk, Karen Dibling, and Amy Hatfield, have been the driving force behind our endeavors. I am eager to grow the Culture Club so we can continue to use the practices and tools we experienced during the reconnection work. We can build on our success using these tools with each other, our work, the community, and our mission. While it feels like years ago, it also feels like we started yesterday. I appreciate each and every one of you for being good sports and, more often, eager participants in this journey. Feel free to reach out to the Culture Club partners if you're interested in joining them. We'll also post more information about it next month.