Spirit of Generations Luncheon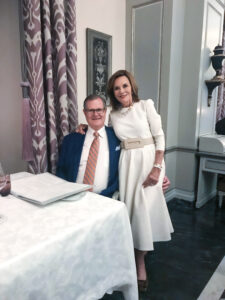 We were so pleased to honor Kathy & Larry Helm with our Spirit of Generations Award and present the Molly H. Bogen Service Award to the Junior League of Dallas at our luncheon on March 1, 2022.
Click here to see photos of the event.
Premier Underwriters
Carolyn & David Miller and
Katy & Kyle Miller
Diamond Underwriters

Kathy & Larry Helm

Barnabas Foundation/
The Anita Jones Trust


Sarah & Jody Hawn
Susan & Larry Hirsch –
The Hirsch Family Foundation

Linda & Joel Robuck
Bank of Texas
The Hegi Family
Silverstone Senior Living
Della & Bob Best
Bravo Dental/WellCare Health Plans
Margo & Bill Goodwin/Bank of America
Hunt Consolidated, Inc.
KPMG LLP
Methodist Health System Foundation / Suzanne & Jim Johnston
Dian Graves Owen Foundation, in honor of Kathy & Larry Helm
Sandy & Tommy Rouse
Debbie & Michael Schaefer
Scovell Family Foundation
Texas Health Resources
Beth & Chuck Thoele
Tolleson Wealth Management
Marilyn & Ben Weber, in honor of Kathy & Larry Helm