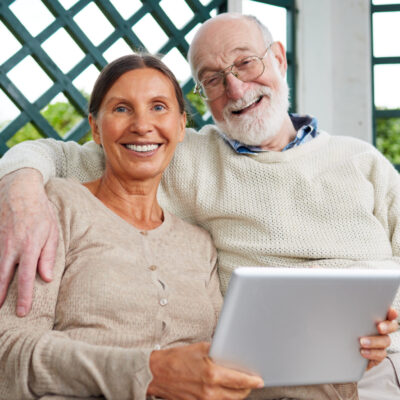 iPad Essentials
Learn how to use the Apple iPad, how to navigate the internet, and how to send and receive email
By the end of the course, you'll have a foundation for using an iPad and the internet to enrich your life. iPads will be provided for use in class.
We will teach the course using our own in-house iPads, so you don't have to own an iPad to take the class.
Join us every Monday and Wednesday from July 11th to August 10th, 1:00 PM – 2:15 PM, at The Senior Source.
Prerequisites: A Gmail address and Apple ID. This course is best suited for people who have had some experience using the internet on any device. If you need help setting up a Gmail address or Apple ID please call the Senior Planet hotline: 844-410-0268.