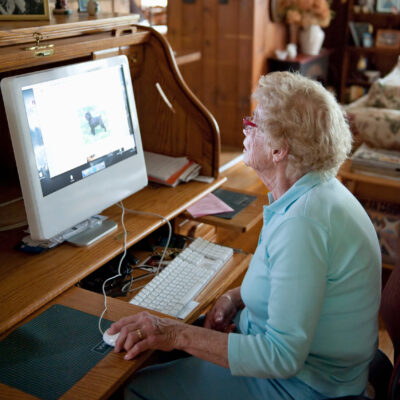 Computer Essentials
This 5-week course covers the essentials of how to use the basic functions of a personal computer, how to navigate the internet, and how to send and receive email.
THIS CLASS IS FULL. PLEASE JOIN OUR INTEREST LIST.
By the end of the course, you'll have a foundation for using a computer and the internet to enrich your life.
We highly recommend that you follow Computer Essentials with Introduction to Digital Culture for PCs, which will offer additional practice.
Join us on Monday, July 11, 10:00 AM at The Senior Source.
Join our interest list for advance notice of new class dates added!
Prerequisites: A Gmail address. This course is best suited for people who have had some experience using the internet on any device. If you need help setting up a Gmail address, please call the Senior Planet hotline: 844-410-0268.
Tech Required: Windows PCs
Capacity: 14 max