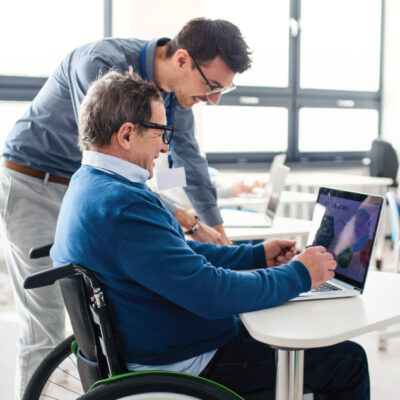 Stay Connected!
The Senior Source is proud to partner with Senior Planet from AARP. The Senior Planet program enables older adults to come together and find ways to learn, work, create, exercise, and thrive in today's digital age.
Through a variety of program offerings, older adults will feel more comfortable accessing technology and will improve their quality of life.
Smartphone Photography
Lecture
Tuesday, May 17, 2PM

Interested in learning more about your smartphone camera? Come to this lecture to explore your smartphone's camera and features.
More Info
Google Photos
Workshop
Thursday, May 19, 10:30 AM

This hands-on workshop explores some of the basic features of the Google Photos app.
More Info
P2P Payments
Lecture
Tuesday, May 24, 2 PM

In this lecture, you'll learn about some of today's most popular P2P payment services, including PayPal, Venmo, and CashApp.
More Info
Online Shopping
Lecture
Tuesday, May 31, 2 PM

This lecture will provide a general introduction to shopping online using the popular website Amazon.com.
More Info