A Brighter Holiday Starts With You
While the holidays will look different for us all this year, they will be particularly challenging for older adults who may experience increased isolation and disconnection. But, with your year-end gift, you have the opportunity to brighten the holiday of someone like Ms. Dorothy who came to The Senior Source without heat in her home.
Today, Ms. Dorothy's days are brighter.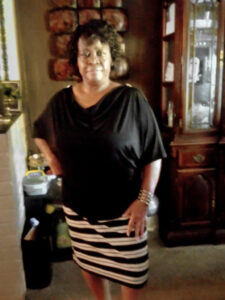 She has heat in her home and change in her pocket. We've worked with her on budgeting, benefits eligibility, debt management, and more. She now has money to make her car payments and other monthly bills.
Your year-end gift is a surefire way to brighten the holidays of older adults. And thanks to a generous gift from Sharon and Steve Folsom, the first $10,000 in gifts we receive will be matched, dollar for dollar.
As for Ms. Dorothy, she anticipates this holiday season she'll feel more disconnected than usual, but she also knows she's not alone, thanks to The Senior Source, which she states, "has been her angel…her lifeline."
Your support makes these vital services possible. Thank you in advance for making the holidays bright for the older adults of Dallas.