Celebrating our
60th Birthday
Snapshots of Service: 60 Years of Impact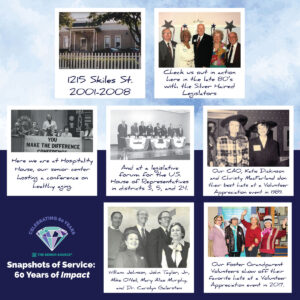 Share Your Experience, Win a Prize!
By submitting your favorite experience or memory with The Senior Source, you'll be entered in a Gift Card drawing which will be announced at the end of the following month.
North Texas Giving Day
Thank you to everyone who came out to our Sidewalk Soiree to celebrate our 60th with us on North Texas Giving Day. Not only did we enjoy birthday cake from Eatzi's and ice cream from Howdy Homemade, through the generosity of agency friends and supporters, we raised $184,913.
The Senior Source's 60th Birthday Celebration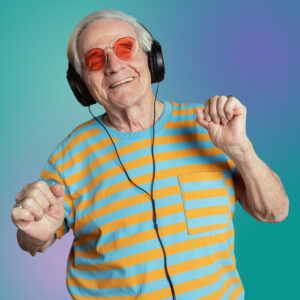 We had so much fun at our 60th birthday party in Klyde Warren Park! Thank you to all of our friends and supporters who came out to celebrate with us on June 22nd. Our final four dancers in the competition performed in front of a panel of Dallas celebrity judges who chose the winner. Click to take a peek at our photo album to see our celebration.
If you weren't able to join us, check out our video-
The Diamond Dance-Off was about so much more than just dancing ability.